Zanjireh Omid Charity's online meeting with the Bambino Gesu Italian Hospital
The online meeting of the medical team of Bambino Gesu subspecialty pediatric Hospital in Italy was held with the presence of the managing director and the medical team of Zanjireh Omid international charity.

Monday, January 18, 2021
According to Zanjireh Omid's public relations section, the managing director's online meeting and the medical team of Zanjireh Omid was held with the medical team of Bambino Gesù Hospital.
In this meeting, Maryam Marashi (Managing Director of Zanjireh Omid), Dr. Hamidreza Fathi (Subspecialist in Plastic Surgery), Dr. Shahriar Kamrani (Subspecialist in Hand Orthopedics), Dr. Shervin Badv (Subspecialist in Pediatric Neurology), Dr. Mohammad Reza Mirza Aghayan (Subspecialist in Cardiac Surgery), and Dr. Massimiliano Raponi(Medical Director) Carlo Efisio Marras (Chief Neurosurgeon) Paola Giovanna Volpi (Responsible of international activities) were present. After this discussion, it was decided to establish scientific interactions between the two groups in the four disciplines of Cardiac, orthopedics, Reconstructive, and neurology.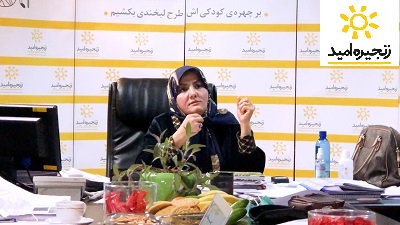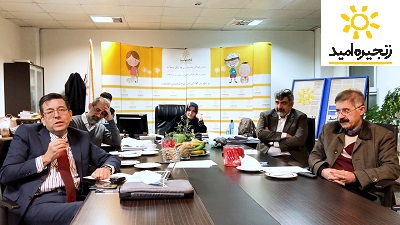 The Bambino Gesù Hospital, supported by Pope Francis and the Vatican Church in Rome, is one of the best and largest pediatric hospitals in Europe and perhaps in the world, operating in various countries and continents.

The recent meetings between Vatican Ambassador Mr. Leo Bocardi and Maryam Marashi have led to contacts with the Bambino Gesu's Hospital president, which we hope will lead to good scientific-medical interactions between the two countries.